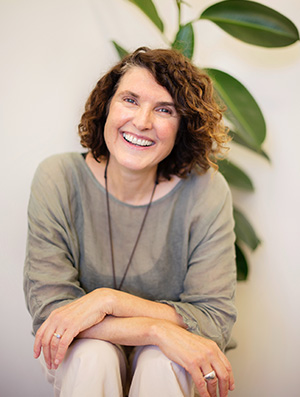 About Rosie
Dr Rosie Anderson has over 20 years' experience in counselling, with over 15 years' working with trauma clients, first as an advocate for CASA (Centre Against Sexual Assault) and more recently in private practice. Working with survivors has given her a deep understanding of the impact trauma has on people's lives and the strategies that will enable them to work through and beyond its effects.
Rosie has worked in a range of clinical and academic environments, including in a medical research team for the University of Melbourne and in a psychological treatment team in a major public hospital. Using a range of different psychological techniques, Rosie empowers people to manage their feelings during difficult and stressful experiences. She provides a safe and compassionate environment for people to explore their emotional needs and shift their destination toward a more meaningful and fulfilling life.
Rosie empowers people to live a rich and meaningful life, so that they can be the best versions of themselves.
Some of the treatment modalities that Rosie works with:
Cognitive Behavioural Therapy (CBT)
Eye Movement Desensitization and Reprocessing (EMDR)
Acceptance and Commitment Therapy (ACT)
Emotionally Focused Therapy
Mindfulness
Psychoeducation
Solution Focused Therapy
Clinical Hypnosis
Her Specialties
By utilising several therapy approaches, Rosie helps people develop good coping mechanisms. She believes an open and trusting environment can enhance a person's ability to connect both to themselves and to others.
Rosie's passion is helping adults and adolescents experiencing anxiety to be functional in highly stressful situations. She works with her clients to help them understand what triggers their anxiety and how they can manage their feelings during stressful events in their days. Rosie's goal with each of her clients is to help them identify the best version of themselves and how they can find their own contentment.
Rosie works closely with her clients to ensure they feel supported and understood. She takes a holistic approach to treatment, enabling her to view each client with empathy and understanding, guiding and educating them with tools to help in their everyday life.
Rosie continually undertakes professional development benefiting her clients, so that her knowledge and techniques are the most up to date within the profession. Each person is delivered a personalised and current treatment plan and support.
Education

Undergraduate from Latrobe University
Masters/PHD in Clinical Psychology
Memberships

Member of the Australian Psychological Society